Selling Antiques
Consignment Sales / Broker / Outright Purchase
We are full time antique dealers and our full time jobs are dealing in and selling antiques.
Our antique and collectible websites www.Patented-Antiques.com and www.AntiqBuyer.com are both very visible on the internet and well indexed with various search engines. You found us and so do 1000-some other unique visitors each day.

We have sold a lot of good antique and collectible merchandise for consignors during the 10 plus years we have had our internet-based antique websites. We have a large data base of Past Sales Results at our sister website www.AntiqBuyer.com that you can see and utilize if you are seeking general information and pricing information for antiques. This site is our antique sales site, and you can see what we are currently offering through the links on the left.

We are not weekend warriors or part time hacks who dabble in it to supplement their income, create write-offs come tax time, justify their vacations, or for other social reasons. It is our full time job, and treat it as such.
If you have something good to sell we can help you sell it, or your whole collection of antiques.
We sell antiques and collections of antiques in three ways:
C
onsignment sales for sellers / owners of antiques and collections
In this scenario the typical adversarial conflict between sellers of antiques and antique dealer / buyers is not a factor. We work with you to determine a fair and reasonable price, then find the right buyer / end user for your antiques and collectibles. We are working together to each other's benefit to maximize the return for both. You get the price you ask, not what it might or might not bring at an auction.
And we only get paid or collect our commission upon a successful sale.
It is a Win - Win for all parties and its effectiveness is witnessed by the volume and quality of antiques we have listed for sale on this site and show results for on our sister site.
In a consignment sales approach your antiques will be researched, photographed, listed for sale, marketed, and sold from the sales pages of this site www.Patented-Antiques.com and / or on our sister site www.Antiqbuyer.com for a reasonable commission.
Or, after consultation and agreement on a price, sold privately to a collector within our network of buyers on a commission or fee basis.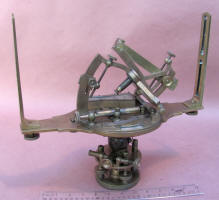 This approach has many benefits for the seller. The upside potential includes the consignor can (within reason) control the price that his antique(s) are offered for and can realize a larger profit upon sale than through an outright sale to most antique dealers or through local auction or eBay. There are other reasons as well and these are discussed on the FAQ page as well as other pages on this site. The downside is the consignor may have to wait for a sale and receives no payment until the sale is fully consummated.

When selling your antique(s) on consignment we work with you, on a lower markup having minimal financial risk and minimal carrying costs. We invest our time, expertise, labor and knowledge. Only upon sale do we collect the agreed upon percentage. A Win-Win situation for all parties involved.

Consignment sales are generally not a feasible option for single lower priced items. For example, 20% of a $20 item listed for sale would never be worthwhile at $4.00 commission in my pocket. Even with a 50 / 50 split @ $10.00 does not cover my overhead / time on pieces valued this low. I just can not do it and we tend to not deal in these low value pieces except as part of large collections.
Broker / Consultations / and Auctions
Another option we use in certain situations to sell antiques is to utilize internet auction sites such as eBay on a commission basis. This approach works best if your antique is currently selling well there, and / or you want a quick sale.

For a reasonable commission your item(s) will be properly presented, well photographed, and accurately described to enhance the chances for a higher auction result. We have
over 2000 positive feedbacks there and understand the system and nuances, unlike many of the local listing services who sell on eBay. We sell there under the name TheAntiqueMerchant, and here is an example of Salesman Sample Farm Machine we sold there recently.

In this scenario, eBay fees generally run 15% or more, depending on the listing format used, reserves, upgrades, etc. We charge our standard commission plus eBay's fees when providing this service, and will consult with the owner / seller prior to listing anything there.

We will also consult with and advise potential sellers on the best alternative auction houses should you want to go that route and not use eBay. In general this approach is used for very special items and in special circumstances. Great pieces do great in the right auction, but at many auctions most pieces sell at wholesale to dealers to be marked up and resold later. This approach should only be used when appropriate.
Outright purchase of your antique(s)
This is the simplest, cleanest, most often used method to sell or acquire antiques. It works especially well when the seller knows what he has and what he wants for his
piece. This approach insures that the seller is paid immediately. Simply agree on a price, collect your money, and you are done. Clean and simple.

The trade-off is that with this approach you can't expect to sell for "retail". And the problem is that most sellers who want an outright sale also want to play some other game, without admitting it. The biggest obstacle is agreeing on a price and the adversarial position most sellers create saying they have no idea what they want for their antique, when in fact they do. I rarely participate in this "game".
Researching Your Antiques Value
FREE Antique Appraisals
If you are not looking to sell your antique, or pay for an antique appraisal, but want to know what it may be worth, do some research. Online appraisals or valuations are available for many categories of property or antiques at different internet sites. Some sites charge a nominal sum for this service. Others imply they will do it for free if you give them something first or otherwise meet their requirements.

I believe that the caveat about "you get what you pay for" applies, and hopefully you have lots of spare time and like receiving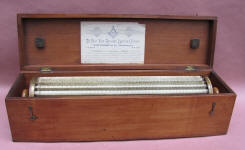 spam emails if you choose to go that route. Many times you get very little worthwhile info even if you do pay.

Seriously though, the best approach to get information concerning the value or history of your individual antique is to run searches on Google or other good internet search engines. Be creative and try different searches and keywords. Or check eBay sales results or other available auction results to see what information you can gather there. It can take time, and time is money. This is what I routinely do and most times this approach gives good current results for the value of different antiques and collectibles.

Please Note: Finding my name and website in a Google search when looking for info on your antique, and then firing off an email or calling me, and asking me about the history of, and what your antique is worth, without reading any further is not the type of research I am talking about.

Please try to refrain from asking me to spend my time doing your homework for free.


Below are some links to get you started with your endeavor and past that approach.



Run a search with Google or another search engine on your antique to learn about it an

d its value. Start with general terms and get very specific.


Find a similar piece on my pages, or in the Sales Archives on our sister website and then price yours accordingly. Here is the button to get you to my Site Search Page. There is also a search feature at our other website www.AntiqBuyer.com.

We offer antique sellers many free resources on this site to help you determine the age (see Patent Date Chart) and value of a given antique, and we encourage you to use them. Our Sales Archives pages are a wealth of information for giving you a sense of the antiques we are most interested in, the quality of merchandise we sell, and the level of our experience and scope of our knowledge.

If you are looking for free appraisals look at these sites from a Google Search for free antique appraisals and see what you can find.

If you are looking for a paid appraisal look at these sites from a Google Search for paid antique appraisals or go to a local appraiser you find in the Yellow pages.


Making Offers on Your Antiques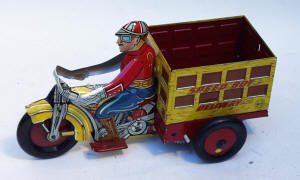 If you feel you need me to make an offer on your antique I will in certain circumstances. I cannot / will not make offers on things I have not SEEN or hazard guesses as to the value of your antique without seeing it. Please see the FAQ page for details concerning this.

Paid Antique Appraisals
I do offer a paid appraisal service as well. Please see the FAQ page for details concerning this.


* * * * We Sell Antiques! * * * *

We want to Help you Sell Your quality Antiques
If you have a single antique, or a collection of antiques to sell please contact us at LCM@patented-antiques.com giving us your PHONE NUMBER and other contact info and we will get back to you ASAP.

To view examples of the types of antiques and collectibles we have previously sold and are always interested in helping you sell please visit our Past Sales Archive Pages at our sister website www.AntiqBuyer.com.

Please see our FAQ page, the Appraisal / Selling Page and the Selling Your Collection Pages for further info.
Thanks!!
Larry & Carole