Below is an outline of the specific types of antiques and vintage collectibles that we buy & sell. Our primary focus is on buying & selling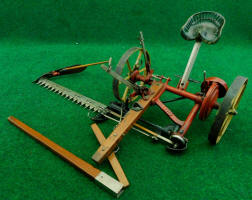 collections of antiques or estates related to the categories below and in the column you see on the left.

To see a general history and read further information about these specific categories of antiques that we are interested in buying and sell be sure to visit our sister site at www.Antiqbuyer.com. To see examples of our past sales in these categories of antiques please visit the past sales Archive pages at the same site.

Antiques we currently have for sale can be accessed by clicking the headings in the white column to the left. If you have a single great antique, or a collection of antiques you think we may be interested in buying, please email us at patentedantiques@gmail.com and we will get back to you ASAP.
Antique Pencil Sharpeners * Medical Quackery / Medical Instruments * Calculators/Adders * Slide Rules * Antique Typewriters * Check Protectors * Electric Fans or Fuel Fans * Antique Electrical Appliances * Radios and Tubes * Early Electric Motors * Dynamoes * Scientific Demonstrators * Antique Surveying Instruments * Solar Compasses * Transits * Theodolites * Plummets * Levels * Chains * Tripods * Microscopes * Telegraphy* Etc.
Seeking Pre 1870 Patented Sewing Machines * Child / Travel Size Sewing Machines & those w/ Built-in Clamps * Figural Antique Sewing Machines & Sewing Birds / Clamps & Other Sewing Related Tools * Singer 221 / 222 Featherweight Sewing Machines & More
Antique Wooden Molding Planes * Patented Metal Woodworking Planes * Carpenter's Folding Rules * Ivory Rulers * Early Machinist Tools * Patented Levels and Inclinometers * Slicks * Chisels * Gouges & Carving Tools * Squares * Bevels * Gauges * Saws * All Antique Tools * Related Tool Paper * Images * Hardware Store & Trade Catalogs * Antique Advertising * And More!
Antique Egg Beaters * Mixers / Butter Churns * Apple Peelers / Parers * Nutmeg Graters * Milk Shake Mixers * Mechanical Seeders * Shavers * Coffee Mills and Grinders * Toasters * Soda Fountain * Advertising * General Store * Americana * Figural Cast Iron * Antique Toys * Can Opebners * Corkscrews * And More!
Corn Shellers * Antique Rope Winders * Patented & Antique Wrenches * Oil Cans & Oilers * Cast Iron Seats * Antique Farm Tools * Agricultural Patent Models & Salesman Samples
Antique Salesman Samples * US Patent Models * Patented and Mechanical Gizmos * General & Country Store Antiques* Related Advertising * Whatsits * Unidentified Gadgets * and More
Collections of antiques and collectibles have a special meaning and presence in the world of antiques. Even seemingly mundane individual items can take on new meaning and significance when placed in the context of a well-focused and thoughtfully assembled antique collection.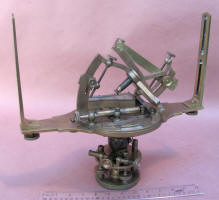 For example, we sold a collection of Hog Oilers. When looked at or thought about individually, there is little interest or much to consider by most lookers. But when carefully restored, displayed along the drive, or in the barn / museum, they take on a different and special meaning. These farm related devices offer a glimpse into life on the farm back in their day, both for the hogs and the farmers. That collection can be viewed in our sales archives on our sister site www.AntiqBuyer.com.

Antique collections can be used to demonstrate how a particular idea or object evolved through its different stages of development, or as a powerful and interesting visual design statement, or simply as a means of preserving a portion of our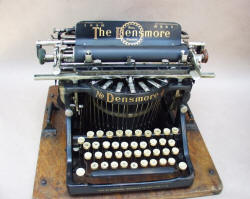 heritage for future generations to enjoy, view, and learn from.

Over the years we have bought and sold numerous collections of antiques from all over the country, ranging from tool collections, collections of irons and laundry-related antiques, antique pencil sharpener collections, a collection of antique hotel or call bells, several collections of antique sewing machines and accessories, and more.

We have also helped sell portions several large antique collections and other collections in their entirety for collectors who were ready to sell after years of amassing and enjoying their collections. We have done the same for the collectors heirs or family when they were unexpectedly left with the task. We are experienced and are well positioned to take on the task of, and the considerable work involved in properly dealing with this sort of endeavor.
The Situation Today
At every imaginable venue where quality antiques and collectibles used to be offered there is now stuff that's not even as old as I am, and stuff that is simply ordered new from catalogs being offered up for sale as antiques. The criteria for something to be considered acceptable to be offered at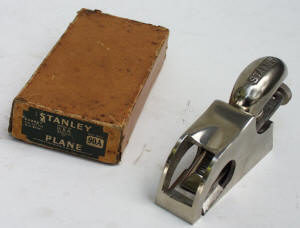 2001 folks! It is a depressing situation.

General line auctions around the country, which used to have great stuff are now full of nameless insignificant fill and fluff. Antique shows mostly consist of made up fantasy pieces, currently called assemblages, repurposed, or Steampunk. Many of the offerings there and at other venues are marked China and came straight from Wal-Mart.

The days of going out and finding, buying, and selling "real" antiques the old ways are about dead and gone. We have heard this from dealers and collectors ever since we have been involved with the antiques business. That is going on some 40 plus years now. We use to chuckle as we were still buying and selling some great stuff back in the 80's and early 90's. That was before the internet and its effect on the market took place. We worked hard at it. The complainers were remembering the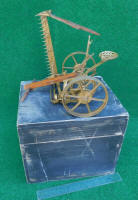 "better old days" when it just fell into their hands or walked through the door of their antique shops.

But now we feel that for most quality antiques that refrain has finally come to be true. It is certainly true for those types of antiques that are of primary interest to us, being Americana, Advertising, tools, technology, and scientific related antiques over 80 years old.We have come to the conclusion, and must reluctantly admit, that the vast majority of quality antiques we are interested in are already in collections around the country. The good old days of good stuff coming out of the attic, or being dug out of the basement or garage are pretty much over. In the recent past we have consistently bought the majority of our best and favorite antiques out of collections, from private collectors, individuals, and fellow dealers around the country. The common thread is that the vast majority of the great pieces always seem to come from collections purposefully assembled over the years. These antiques use to come from shops, shows, auctions, and even private garages and attics, but no longer in the volume it use to, or in the volume necessary to run this business. We are actively seeking to help you sell large or small collections of quality antiques specifically related to those categories that are of interest to us.
Our Role
Collections of antiques often need to be dispersed the same way they were assembled. Carefully and piece by piece.
Broken down into their core sections and then dealt with as the situation dictates. Sometimes sold as smaller collections or groupings, other times piece by piece. It takes a special knowledge and acumen to properly catalog, identify, appreciate, and properly redistribute some of these larger collections of antiques.

For example, a broad tool collection or a collection of diverse office antiques could well hold more significance and interest when re-focused or re-assembled upon specific segments or themes. Say just planes within a tool collection, or just pencil sharpeners or typewriters from a collection that was focused on general office antiques. The same end buyer / collector is almost certainly not going to be interested in buying both the collection of fans, and pencil sharpeners, that one collector assembled, unless sold at far below wholesale, and that is what often happens when diverse antique collections are dealt with as a whole. This is the situation when a collection is just handed off to an auctioneer. In most cases it is just lotted up and sold with little regard or thought other than how quickly can we get this done.

Another example of how not to deal w/ large collections is to dump it all on the market one day in one auction. While a few key pieces may do well, in almost every instance flooding the market like this is a sure recipe for lower values and oftentimes a disaster with pieces literally bringing pennies on the dollar of their real or potential retail value. Of late some of the larger better known auction houses have been known to lot up good collections selling some poor collectors lifetime collection in large lots. It has been a sad spectacle to see.

Another consideration that must be factored in, and handled, is that in any collection there is always a small percentage of the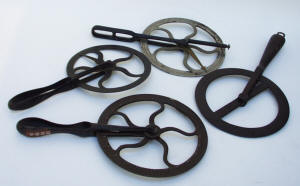 whole that is much more desirable, rare, and valuable than the bulk of the collection - - - this can't be avoided given the nature of collecting. We call it the 80-20 rule. Simply put, oftentimes the numbers can work out to something like 80% of a given antique collections value is concentrated in 20% of the volume. This "rule" makes it crucial that the key pieces in a collection be properly identified and dealt with so that their full potential is realized. It also points to the pitfalls of allowing somebody to "cream" a collection before parts of a collection are sold and the true value is determined.

When selling collections we are willing to deal with and sell the good, best. and the bad. This works to the benefit of the seller who is not faced with the dreaded task of what to do with the "fluff" or lesser items that are always left over after the top pieces disappear. Oftentimes the original collector, or their heirs do not have any sense of how to categorize and disperse the different aspects of the collection when it encompasses different categories. We handle all that when we handle collections of antiques for heirs or other owners.

Take for example the Glissman collection of iron and laundry related antiques that we bought and sold. This single owner collection included over 3,000 antique pressing or sad irons and laundry related antiques. There were also over 60 full size washing machines, 200 or more washboards, and 1000 or more trivets in the collection. That collection had to be carefully sorted and inventoried and then strategically placed and re-distributed into a number of smaller collections. It was so large and diverse that no one typical buyer would ever consider buying it in its entirety. The sheer size of this collection made it unmanageable to the typical buyer, collector, dealer or even auctioneer.

We carefully inventoried, sorted, identified, cleaned, and categorized the different segments of this massive collection, and then carefully and methodically distributed most of it back into other more focused and smaller collections and the hands of collectors.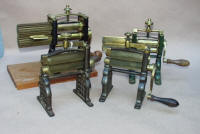 By analyzing which items should be sold at which venues we were able to resell this collection for full maximum benefit. Some pieces were sold for $1 or less and other pieces sold individually for thousands of dollars. The theory was to enhance the value of the upper end items by not "diluting" their value selling them in the same venue as the lower end items. An important consideration that only somebody with the proper understanding can handle. To add a bit of perspective, I took 2 truckloads of that collection to the scrap yard for $36.00. and sold 10 small boxes for 100K.

It was quite an undertaking, but worked out well. The entire endeavor including an auction 2,000 miles away was accomplished in a little over 6 months. Selling off some other collections has taken longer, and should, and each collection should be handled according to what is best, not just what is fastest or most convenient.
We are interested in buying antique collections, both large and small, diverse or tightly focused.
* * * * We Buy & Sell Antiques! * * * *
If you have a single antique, or a collection of antiques to sell please Contact Patented-Antiques.com at patentedantiques@gmail.com giving us your PHONE NUMBER and other contact info and we will get back to you ASAP.

To view examples of the types of antiques and collectibles we have previously sold and are always interested in buying please visit our Past Sales Archive Pages at our sister website www.AntiqBuyer.com.
Thanks!!
Larry & Carole