Mechanical Nature Antiques
FAQ

Hopefully you found this page by yourself and had intended to read it before contacting me. Good for you, and Thanks!!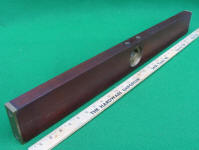 You may have been directed here in my email response to an inquiry you sent me. That happened because you did not read this page, and asked me for something I can not do, or asked me to state an opinion or desire about something before or without providing me with the information I need to properly respond. Please read it now, and get back to me if still appropriate.

If your question is not answered below email me at patentedantiques@gmail.com
1. Where are you located? Do you have a store? When are you open? Etc.
We live in California. We do not have an open antique shop! This website and our other antique related website www.Antiqbuyer.com are our only storefront or antique shop. We have operated and maintained our antique websites for over 20-some years as of 2022. Our email address in in the top right hand corner of every page and that is how I prefer any initial contact. We are just an email away!
2. What do you do? Buy or sell antiques?
BOTH!! We buy antiques outright that are reasonably priced. We sell those antiques from this website. We also sell Antiques, in certain instances, on consignment. We oftentimes help different owners of antique collections be they the original collectors, heirs, or others sell collections of antiques and select individual antiques.
If you have a collection of antiques for sale, or a single antique that we would be interested in, please contact Patented-Antiques.com at patentedantiques@gmail.com, giving us your name, some relevant details like location, hopefully some pics, the price you are hoping for, a phone number and other contact info and we will get back to you ASAP.
3. Do you offer Antique Appraisals / Give Valuations for antiques?
We no longer offer a paid appraisal / valuation service for folks with antiques or collectibles......sorry. I do discuss values of antiques and collectibles and collections with consignors with no obligation or fee as part of the consignment sales service that we offer.

If you are interested in consigning your Singer Featherweight sewing machine please see this page for more information.
Regrettably I am not the free information booth for general questions about history or value of antiques that are not being offered for sale to me or to be sold from my site.
Please Note: I do not respond to many appraisal or valuation requests I get that are expecting pricing or other info without some indication or commitment that you want to work together selling what you were inquiring about. To get a sense of why and to take a look at a few examples of the numerous requests / demands for free information / appraisals we receive on a daily basis please see this question / free appraisal request page.
4. Why should I sell or consign antiques to you instead of selling them myself, locally, through auction, or on eBay?
There are several reasons:
We are Honest, visible, and well-known as truthful and straightforward antique dealers. Buyers, sellers, and consignors all benefit from our services and are treated fairly and equally.

We have had this antique website for over 20 years, and have bought, sold and traded in antiques for 40 some years. We are full-time antique dealers with the expertise, knowledge and desire to help you. In many instances we can net you more for your antique than you would get selling them yourself or using other methods.

Our Website's Rankings in search engines like Google is good! Our sites appears in all major search results, usually on the first page when using relevant keyword searches.

Our Website Traffic Count is close to 500 visits per day for each of our two antique-related websites. You found our website, and some 500 other people a day do as well. Some 70% of those are new visitors. Each day! We have over 5,000 page views per day on this site alone. Each day! Many of those 500 visitors per day are targeted, motivated, and serious buyers.

We Sell a lot of Antiques Look at our past sales archive pages at our sister site www.AntiqBuyer.com to get a sense of what we sell and for how much. Our customer base is worldwide and so are our sales. We do a lot of business!

With Consignment sales we work for the Seller. When we sell antiques on consignment we work for you, the owner / seller, as if the antique was our own. It is a win - win situation where we try to maximize the sales price result for you, instead of the typical adversarial antique dealer / seller arrangement with the dealer trying to buy your antique for pennies on the dollar, and for as little as possible to maximize just his end. This is an important concept.

We Work with the Buyer. When we list things we do not use phrases like "good for its age", "buyer beware", "no returns", "no guarantee", etc. We do not tell our buyers they are responsible for shipping damage etc. We offer a no-questions asked return policy, guarantee the authenticity of what we sell, and stand behind the merchandise. People buy with confidence!!

As for eBay, it can be good for some things, and a disaster for many other pieces. We routinely sell antiques on this site for more than they bring on eBay. Ebay works well in certain limited circumstances. When utilized eBay needs to be done correctly.

EBay is known as the world's largest flea market or wholesale market for good reason. It is. Many things sell there for a fraction of their true potential or retail value. It has turned into a "dumping ground" where you have to wade through millions of new and reproduced things to find anything meaningful. And that is if you can even find what you are looking for.

EBay's alternate format of Buy It Now is for the most part a giant time waster as you have to wade through page after page of overpriced, unsalable garbage offered for prices never seen in the past, and that will never be relevant in the future. It is mainly a place for eBay to place or sell numerous other ads within your ad.

The Local Auction can be much the same story as eBay, and sometimes worse for any number of reasons.

Do It Yourself Method For those who want to travel this road, my advice is to start with the lesser pieces to get a sense of how it is going to go. Learn how to host and post pictures, and write up as nice an ad as you can. Good pics are critical to success. If you don't know which are your lesser pieces or get confused / bored / disappointed with eBay you probably shouldn't be doing it yourself. Contact Patented-Antiques.com at patentedantiques@gmail.com.
5. What are your commission rates for consignment sales?
We use a sliding scale and it depends on the individual piece, its value, and the mode or method we employ to help you sell your antique(s). For certain pieces and situations we charge as little as a 10% commission for sales. That is not very often or the standard amount.

In most cases we charge a 20%-30% commission rate for selling antiques listed on or promoted through our website with a value of $100 and up.

Our commission rate goes up to a 50 / 50 split for pieces with values under $100. We do not actively solicit antiques or collectibles that sell for under $100 for our page, and would prefer not to handle them, but every collection has them and it takes as much time and effort, if not more, to sell a $10 piece as a $1000 piece.

For antiques and collectibles listed on eBay we charge the same commission rates plus eBay's fees, which now run close to 15 %. The percentage can go up for auctions that are "featured", reserved, or auctions utilizing the other fee-based bells, whistles, promotions eBay offers. Also sellers are now responsible for insurance. That 15% Ebay takes can become a much higher % of the total when your low interest / low value piece bombs and you used a reserve or other fee based bells and whistles unwisely.
6. How do I consign or sell antiques to you?
Simple!! Contact Patented-Antiques.com by email with as much information as possible about your antique(s) telling us what you want to do, and we will get back to you ASAP. Pics are usually required to fully discuss what you have. If your antique is something of interest we will discuss the options, value, and go from there. Contact Patented-Antiques.com at patentedantiques@gmail.com.
7. Do You Make Offers on Antiques?
Yes, we do make offers on antiques in certain circumstances.

1. We make offers on antiques or collectibles that we are interested in buying, have seen, are actually for sale, and that are physically in front of us.

2. If you write / email me, or call me and simply say "What will you offer me for my _______?", without a picture or any real info or indication it is really for sale, I am not going to be very helpful. I usually just say it is not something for me.

3. If you want me to make an offer for your antique, after we have determined I have an interest, we will arrange for you to send me your piece. After I examine its condition and research it I will make you a reasonable offer. If you are not happy with that offer I will box it up and return it at my cost. Or I will help you sell it on consignment for an agreed upon amount that you already had in mind but did not previously reveal given you declined my offer.k If you do not accept the offer all you will be out is some time and shipping cost in one direction. Fair enough?
8. But I want to sell my antique now!!
If the price is reasonable we can do that -- - - - right now. Send me a pic and tell me what you want for it. If it is a price we can both live with I will buy it - now. If you can not name a price, get back to me when you can. I do not guess what you are asking or need to get in these situations.
9. How do I receive payment for antiques that I sell you or you sell for me?
Your choice. We can pay by check, MO, credit card, through Paypal, or another service if you are set up for that. Which ever way you prefer. Cash is an option as well if we meet.
10. How long does it take to get paid?
We pay you promptly upon receipt of the item for outright purchases or promptly upon sale of your consignment item.
11. I just need general info (FREE) about my antique. Can you help?
In general I am not going to be able to help you beyond the information you found on my site already. If you did not look at my past sales archives at our sister site, you should. If you found something similar on my page, in all likelihood the information in that ad is all I have about that piece. I Google just about every piece that crosses our doorway. You should get into the habit of doing that for yourself instead of asking me to do it for you - for free.

In almost all instances I have to do research to determine details and values for individual antiques I am selling for consignors, and regretfully I do not have the time to do free research for you on pieces that are not for sale, or are not going to be sold to me, or sold from my site on consignment.
12. I sent you an email and never heard back from you---why?
If you contacted me with something we clearly would not be interested in we will not respond to save both of us time and space in our mailboxes. I do not buy ancient Middle East artifacts, coins, or rugs from Pakistan or Iran, etc. Nor do I buy "antique" Speed Queen washers, 60's era ranges or electric ironing mangles, water heaters, furnaces and other such scrap metal that were left in the basement or garage of the house you just bought.

I usually do not respond, and most time simply hit the delete button, in response to general questions sent to me about things I have not seen when the sender provided no real information or pictures. For example, "I have XXX, what it worth?" Or, "I have a XXX, are you interested?"
As a courtesy I try to respond to all sincere and appropriate offers, even if I can not afford the piece or am not interested in it.
13. When can I expect delivery of the item I ordered?
In general we ship ASAP after payment is made. Depending on the time of year and our buying / selling trip / show schedule we ship at different times. When we are at home we have near daily PO / FedEx pick-up. When we are on the road or on a buying trip next day shipping may not be possible and there may be a delay, but we will always let you know that at the time you place your order, and in some situations it may be possible for us to ship to you from the road.
14. Where do you get your antiques?
Over the last few years most of our better antiques have been obtained through the internet or from contacts and house calls developed from this and our other website. That would be from you the reader.

Used to be you could pick good stuff off the side of the road on garbage day, or even at the dump. I did it, and did well, but those days ended over 30 years ago for me! From the look of things in most "antique" shops these days it seems some people still find this approach viable.

Some "good stuff" still comes out of garage sales and flea markets, but it is such a rare occurrence anymore, around here anyway, that we rarely use this approach. We hate driving 100 miles to look at baby clothes, Tupperware, and Wal-Mart discards on Friday or Saturday mornings.

We used to have a network of pickers and dealers that we visited across the country who routinely sold us some great stuff, but for various reasons, most revolving around the internet, those days are pretty much over. We are redeveloping that sort of network today utilizing the internet with a new group of people / pickers / consignors and the results are encouraging although not quite as exciting as going out and hunting up or "finding" antiques.

Occasionally we still buy at auction, or eBay, but that approach has drawbacks, especially when absentee bidding. The risks of getting burned with the sellers neglecting to actually describe their merchandise, either through ignorance or intentionally, is enormous.
When I do use eBay I use a snipe program and so should you. Here is a link to the one I use:

Auction snipe and win more items.

A win-win situation for all.
We still go to antique shows as often as possible and buy a lot of stuff from other dealers both at shows and privately, but this is getting tougher and tougher as dealer attendance and the quality of the merchandise at shows steadily goes down. Not what it use to be by any means!
So that leaves this approach and you, the new reader / owner of an antique or collection of antiques, as our primary source for quality antiques. If you have a great antique to sell, or a houseful, or collection of quality antiques or collectible pieces, please Contact Patented-Antiques.com---we would love to hear from you!
Contact Patented-Antiques.com at patentedantiques@gmail.com
15. Do you make a lot of money doing this?
No, but I do enjoy it for the most part and it keeps me very busy!
* * * * We Sell Antiques! * * * *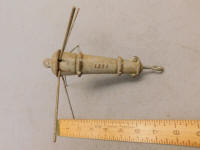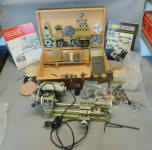 If you have a single antique, or a collection of antiques to sell please Contact Patented-Antiques.com at patentedantiques@gmail.com giving us your PHONE NUMBER and other contact info and we will get back to you ASAP.

To view examples of the types of antiques and collectibles we have previously sold and are always interested in helping you sell please visit our Past Sales Archive Pages at our sister website www.AntiqBuyer.com.
Thanks!!
Larry & Carole